If you have queries, problems concerning orders or want to return something please use the shop contact form.
When ordering please choose the correct postage version. If you want goods posting outside Europe please contact us, as airmail is very expensive.
Please consult the size guide and read the terms and conditions.
Easton Cowboys and Cowgirls Face Mask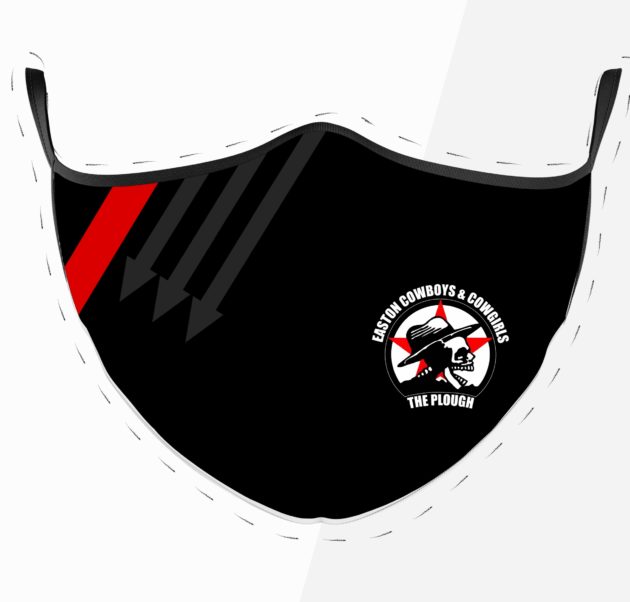 EASTON COWBOYS AND COWGIRLS FACE MASK
£10 Easton Cowboys and Cowgirls mask with Logo from Rage + 1 donated to those that need it in local community.
Any profit will go towards our continued support of Community Care Package scheme.
Choose from the options below:
BEFORE ORDERING TO CHECK WHAT SIZES ARE LEFT!
£10 + postage
Choose from the options below:
Bristol pickup
£10

UK Postage
£10+£2

The masks can be picked up from All Hallows Hall
13 All Hallows Rd, Easton, Bristol BS5 0HH
On Tuesdays and Fridays 2-4pm