Click n Collect for the Community
FRUIT AND VEG! GET YOUR FRESH FRUIT N VEG HERE!!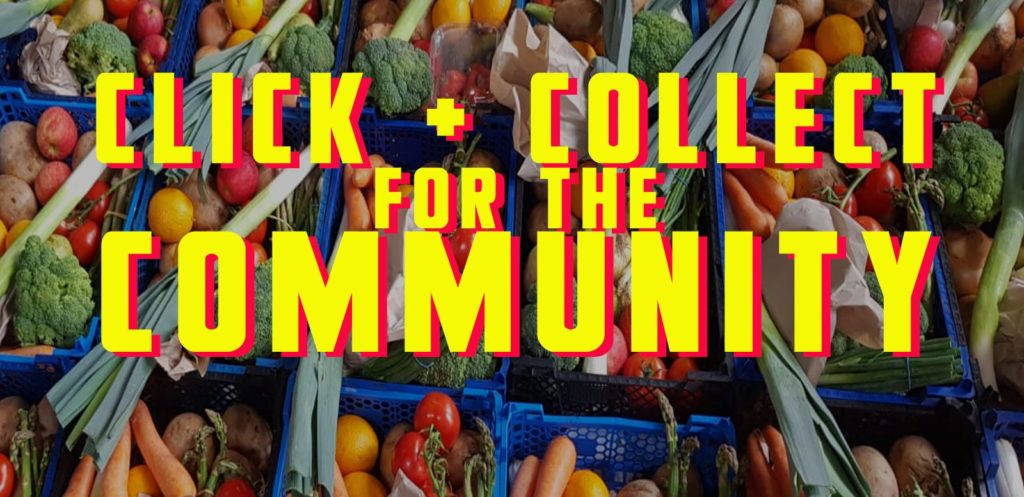 We got super cheap fruit n veg boxes for you that also help a good cause!
£10 a box, or £15 for a bumper box, jam-packed with fresh goodness. This is a social enterprise to subsidise the shortfall in donations for our ace project providing free fresh produce to those who can't access or afford it throughout the crisis.
AVOID SUPERMARKETS. GET FRESH PRODUCE. GET A GREAT DEAL. HELP OTHERS. BOOM.
Collection from ALL HALLOWS HALL (click for map) on All Hallows Rd, Easton on Tuesdays & Fridays 2pm – 4pm. We are staggering collections to maintain distancing. Fill in this form to choose your pick up time:
https://docs.google.com/spreadsheets/d/1VTN1GJQXbJgR6gppmbc6VA-NL5osaBtjKo90snNDGV4/edit#gid=0

If you just want to donate to the project without getting a veg box please do so here: