Kill the Bill Coalition footy tournament
Date: Saturday 31st July, 2021
Time: 10:00 am - 4:00 pm
Venue: Mabley Green, Hackney
SISTERS UNCUT COALITION AND CLAPTON CFC ARE JOINING FORCES TO BRING YOU…. THE KILL THE BILL COALITION FOOTBALL TOURNAMENT!!!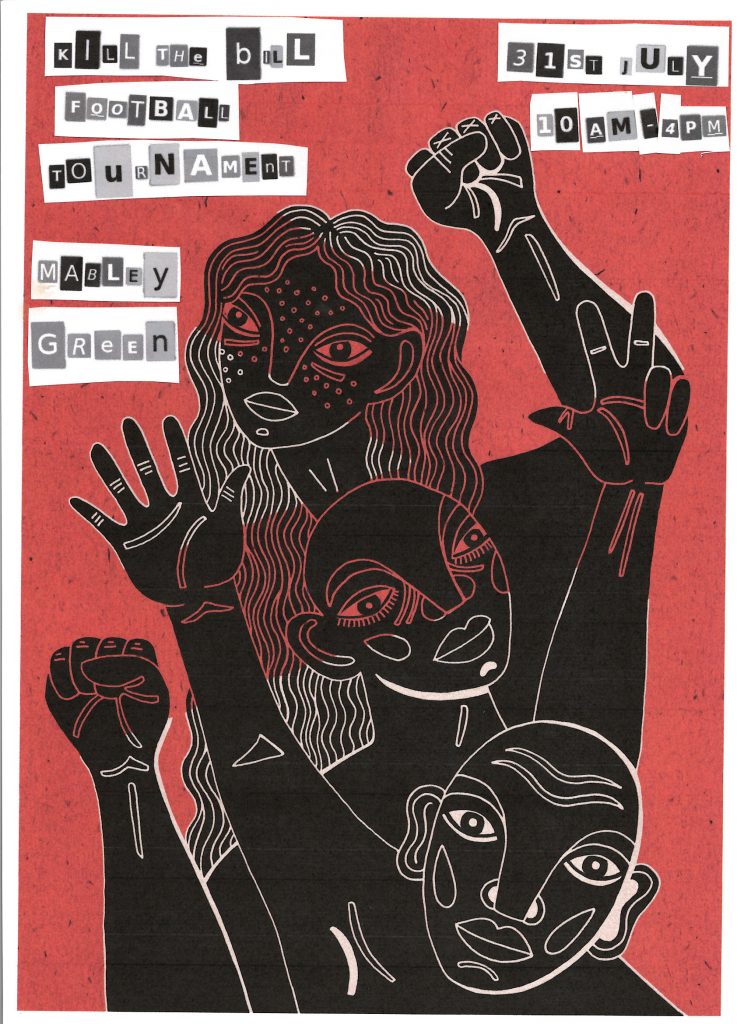 THIS IS HAPPENING AT MABLEY GREEN IN HACKNEY FROM 10AM-4PM ON THE 31ST JULY. There will be stalls, music, food, drinks and speeches, and hopefully….. The Zapatistas (although not confirmed 100% yet)!!!
There are so far 16 teams, including activists from Sisters Uncut, IWGB, No More Exclusions and 2 refugee teams. We would like representation from the Cowfolk!!!
I have assigned the Cowfolk one 6-a-side team (so 8 people including subs) but I am sure we could squeeze a couple more in if there is the demand for it!
All players will arrive and we will join everyone together so teams are all mixed gender, mixed ability and have an opportunity to get to know new people and build solidarity with others, whether they are politically active, refugees or just there for a good time!!
WE NEED YOU COWFOLK!! WE NEED YOU TO BRING THAT SPECIAL VIBE THAT NO ONE ELSE CAN MATCH!!!
PLEASE SIGN UP AND COME TO LONDON FOR THIS EVENT!!
We can try and help with travel and accommodation if necessary.
All my love to all of you!
Jake xxxx