STOP KILLING BLACK PEOPLE!
The Easton Cowboys and Cowgirls grieve and stand with the friends and family of George Floyd and all victims of police brutality in the US, here in the UK and worldwide. They can't keep getting away with this. Enough is enough.
BLACK LIVES MATTER.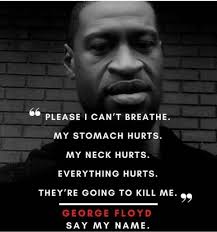 This has been a watershed moment for many of us. We are realising that we have been doing too little, too late. As a club, we will be looking at ways we can be increasingly effective allies to BAME people, who face systemic racism, descrimination and the fear of violence every day.
As a start, here are some ways we can all help (feel free to comment and suggest more, this is a work in progress):
Contribute to virtual protest Beyond The Hashtag
Check out this list of 10 ways to support the BAME community put together by the Trinity Centre Bristol
Donate your money, time, skills, knowledge or connections to anti-racism charities, campaigns, memorial funds and reparations…
Donate to the George Floyd Memorial fund here.
Donate to the official Black Lives Matter campaign here.
Donate to The Bail Project here.
Donate to the Belly Mujinga memorial fund here.
Donate to the Ahmaud Arbery memorial fund here.
Donate to The Movement For Black Lives here.
Here are some UK-based anti-racism charities (list courtesy of The Independent):
The Stephen Lawrence Charitable Trust
Stand Against Racism and Inequality (SARI)
Coalition for Racial Equality and Rights (CRER)
Discrimination Law Association (DLA)
Sign petitions…
Sign the Justice for George Floyd petition here
Sign the petition for #WeCantBreathe here
Sign the Justice for Belly Mujinga petition here
Sign the Justice for Breonna Taylor petition here (might not work in the U
White folk, educate yourselves…
A white person explanining white priviledge is a good place to start
Join a whiteness and anti-racism learning group
This list of 75 Things White People Can Do for Racial Justice includes lists of things to read and watch