We need raffle prizes!
We are running the raffle of the flipping century to raise funds to keep our free crisis food deliveries going for as long as possible. We are seeing real need out there and it's not going to go away any time soon!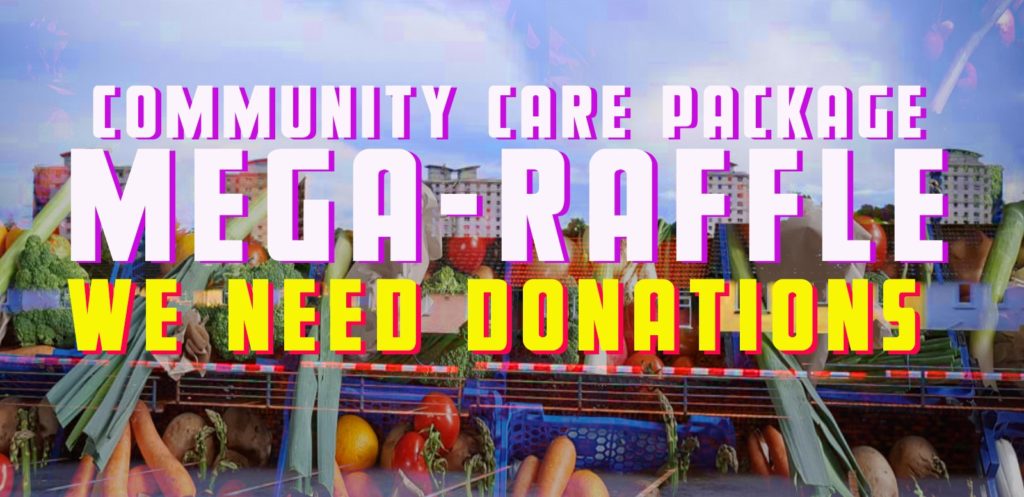 So… WE NEED RAFFLE PRIZES! Think big!!
So far on offer: £100 bar tabs at the Plough and Star & Garter, 2 Boomtown tickets, 5 pairs of Love Saves the Day tickets, mini kegs of Dawkins Ale, yoga classes, a £250 Quirky Campers voucher, art prints, t-shirts, personalised Aardman sculpture, candles, face masks, jewelry, £40 Italian food delivery voucher and a guided bird, butterfly and dragonfly walk among others!
So chat to your mates, acquaintances and tenuous links and get on the blag!