England v Brazil 1970
Date: Friday 8th March, 2019
Time: 7:30 pm
Venue: Windmill pub
The group match between Brazil and England in the 1970 World Cup Finals, has come to be known as one of the great games of World Cup history. Brazil would go on to win the tournament, with a now iconic team which included the likes of Pele, Jairzinho, Rivelino, and Carlos Alberto. The match is fondly remembered in England for one of the greatest saves ever made by Gordon Banks and the performance of Bobby Moore. It gave birth to this wonderful post match exchange between Pele and Moore, and this photo – which really is, the beautiful game…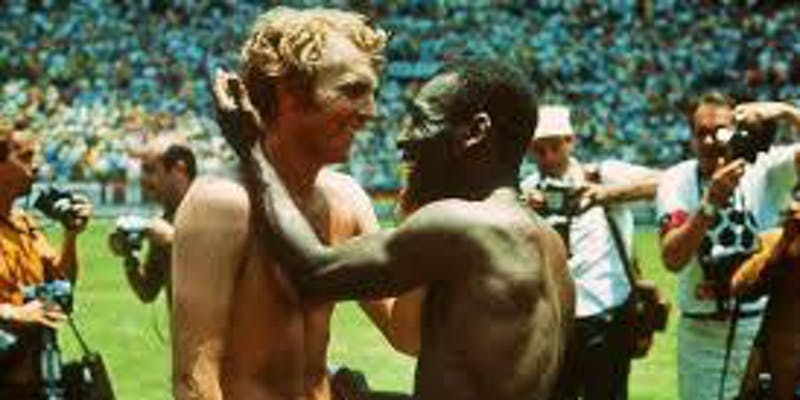 Come and enjoy this classic game in the Windmill Pub from 7.30pm on Friday the 8th March. There will be an official world-cup programme to boot!
The event is free but donations kindly received (suggested donation £3-5).
Proceeds from this event will go towards Prostrate Cancer UK.
Tickets are available in advance or on first come first serve on the day. The room seats about 30, so there is bound to be space on the day.