Around the Wall – Bend it like Bethlehem
A film made by Blue from Republica IFC about the Easton Cowgirls second football tour of the West Bank is now available to watch online here.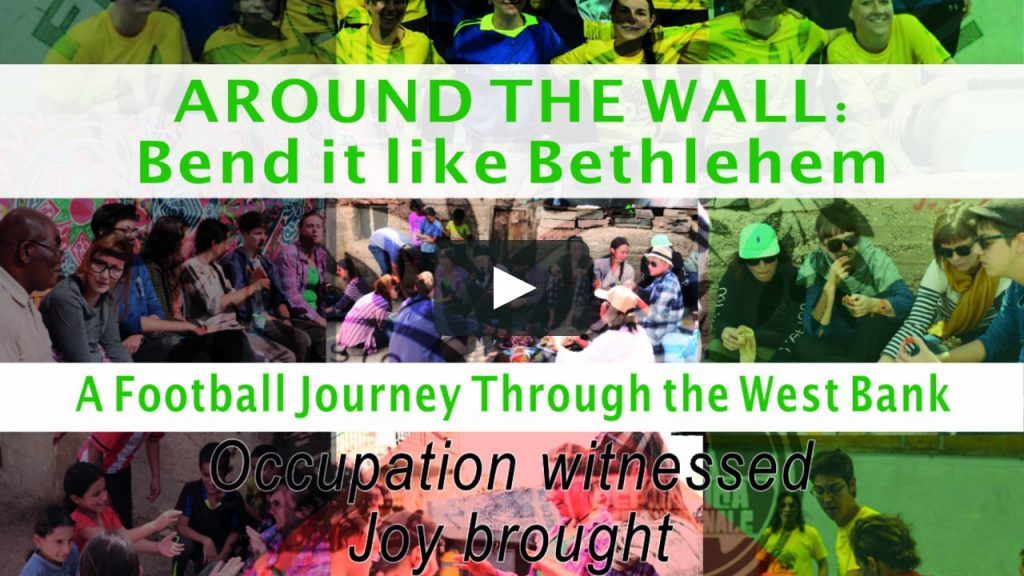 This documentary film follows a group of women footballers from the UK and Germany on the football trip of a lifetime to Palestine. 
Whether playing organised matches in West Bank refugee camps or informal kick-arounds on the rock-strewn pitches of hill-top villages of South Hebron, football is the common language as cultural barriers are crossed and new friendships established. 
The film's poignant testimonies highlight cultural issues surrounding local women's participation in sport as well as the struggle to remain steadfast on their homelands.