Cowgirls Bring Home Bacon
According to Facebook the Cowgirls won the Justin Fashanu cup in Wiltshire this weekend.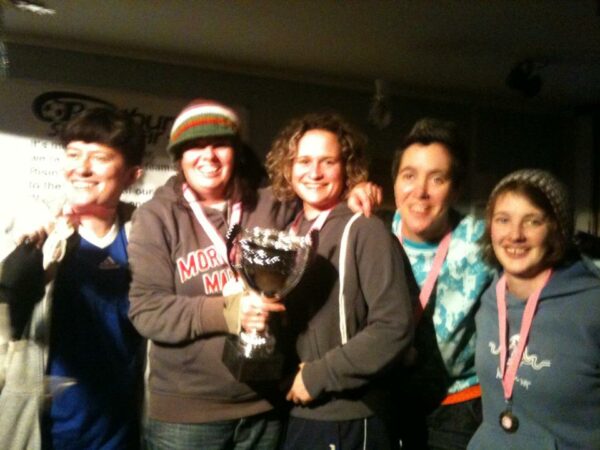 10/12/2012
Downs A beat Lions FC 5-1 with Ian getting a hat-trick.
Downs B lost to Corinthians 1-0.
The Suburbans beat Ridings High 3-0.
Netball reports thus:
Well i have to say that saturdays game was a pretty poor show from the Too's…as they could only russle up 4 players!!! Their captain did her very best to get a team out for the 10am game but ended up having to forfeit the game and possible points. It seemed a waste of everyones time to not have some sort of game tho, so instead she organised abit of a friendly! She even suggested doing it in fancy dress at one point!!
Calling on the Div 6's to come forward at 8am on a saturday when they don't have a match planned, it was a tall order!!! Well done to Lin Heal, Emma Whitaker, and our one more Mare( Mary Coohill) for getting out of bed (or at least postponing getting INto bed!) and coming over to The Grange to play a game of our beloved Netball!! ….and in case you were wondering…..we made a unanomous desision not to mention the score……
11/12/2012
The Casuals drew with Bryan Munich 1-1.
The Ultra Casuals drew 2-2 with Real Qualita Qualita.
The Sundays lost to Portishead Elite 2-4.