Bristol Palestine Film Festival
Just look at what Dave O has gone and done, he has only gone and organised a film festival!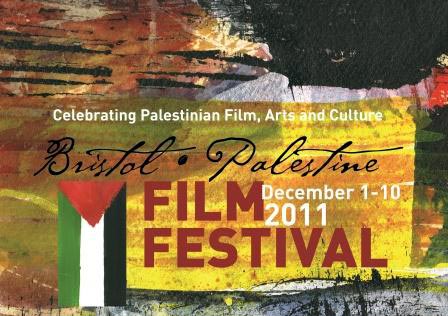 The Bristol Palestine Film Festival is running from 1st – 10th December at The Watershed, The Arnolfini, The Cube and Hamilton House. This festival includes a film by a certain Jesse Tate (of this parish) entitled "Over The Wall":
this engaging documentary follows the endeavours of Bristol-based sports team Easton Cowboys as they return to the West Bank for a second time.   The film provides an insight into the realities of the occupation as seen by Palestinian and Israeli people and explores how football can build connections between communities across the world.
Also of interest is a talk by Honey Thaljieh, the captain of the Palestine women's football team:
After years of playing football with the boys but without a team to call her own, Honey Thaljieh spearheaded the effort to start the women's team in 2003, and remains the side's captain to this day. Honey will share the joys of football in Palestine, whilst touching upon the social, cultural and political hurdles that her and her team mates have faced in their bid to become a recognised team.
Why not visit the Bristol Palestine Film Festival's wonderful new website.